1. Attach

Stretch your cushion over your pump flange. Can be used on your standard flange, or with a silicone insert.

2. Pump

Start with your pump at the lowest suction level, and increase slowly to the highest comfortable level.

3. Wash

When you've finished, clean as you do your other pump parts and air dry, ready for your next session.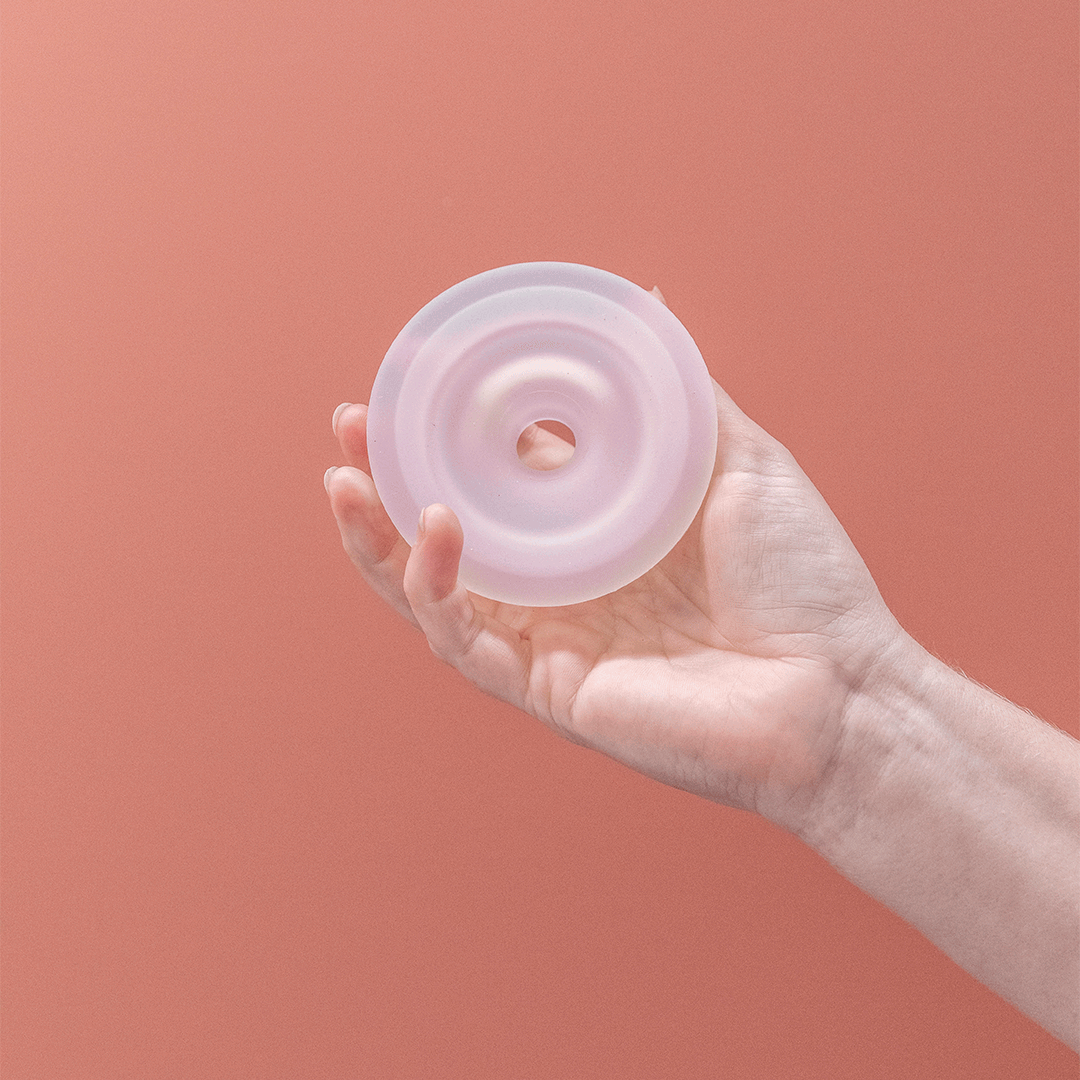 Pumping should be comfy
Milkdrop moulds to your nipple, supporting your areola from being sucked too harshly into your pump. It's taken us 4 years to perfect our design, which can reduce nipple nasties like discomfort, swelling, chafing and redness.
Cushions your nipple and areola. They're made from the softest silicone available and are 10x softer than your pump and 4x softer than other cushions.
Prevents your nipple and areola from being over-sucked into your flange. 
Mimics baby suckling, which can help with output during a pumping session.
Made from medical-grade silicone which can be used on broken skin. (Others are regular ol' food-grade).
SHOP NOW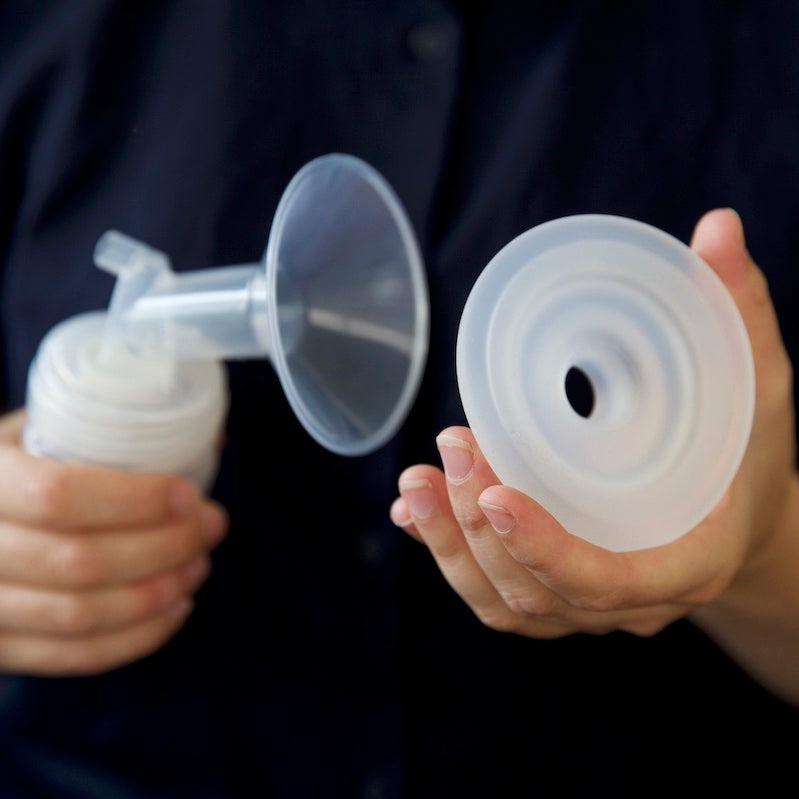 Backed by science & design
In a preliminary pilot study of women using our cushions:
👍🏼 92% of women found pumping more comfortable, with comfort scores increasing from 5/10 to 9/10
👍🏼 Nipple swelling redness and damage all decreased for women identifying as having an uncomfortable pumping experience.
👍🏼 73% of women collected about the same or more milk.
👍🏼 We've been working on our designs for 4+ years, and have created hundreds of iterations and prototypes. We want Milkdrop Cushions to make as many people as possible more comfy.
SHOP NOW
Maybe you're wondering?
What's the difference between Milkdrop cushions and others on the market?

Wow, where do we start? We've been working on our cushion design for 4+ years, to get a comfy pump for as many people as possible. Our design mimics baby's suck, and is award-winning (and patent-pending). We're made from medical-grade silicone (not food grade), which can be used on chapped and broken skin. We're also designed to be used for up to 6 months, not 6 pumps, unlike others on the market. It's a cliche... but we're the original and the best!
Why is it more expensive than other cushions?

Our cushions are designed to last for 6 months, depending on how often you pump. This is compared with other cushions which last 2-6 weeks. You'll actually end up saving between $150 - 250 using a Milkdrop cushion when compared with others on the market. We're also 4 x softer than other breast cushions, and don't your nipples deserve the softest pump ever?
What if it doesn't work for me?

Don't worry! We offer 30 day free returns on your first order. If your cushion doesn't fit and you want to try another size, or it's not working for you, just email our team and we'll arrange a return/refund.
Do you ship to my country?

Right now, we ship to Australia and the US. We will be expanding very soon, so if you'd like to know when we will be shipping to your country, sign up for our emails at the bottom of this page.
You'll love Milkdrop's super soft cushions
Let customers speak for us
Free 30-day returns on your first order
Email us and we'll send you a label to print.

Wash your cushion, put it back in its package and pop it in the post.